Services
A few services offered, but certainly not limited to
- Full Life Safety Assessments
- Specific L.S. area Assessments
- Risk Assessments
- Emergency Planning,
Staff Trainings, and Drill Conducting
and Observations
- Project Management Support
- And many other services like Bed
Entrapment Assessments, Electrical
Panel Assessments, and Annual
Patient Related Electrical Equipment
Inspections.
If you need some support, we'll pull resources together to assist.
We're FULLY INSURED, highly experienced in Healthcare leadership, and know that what you may sometimes need is that "find it, fix it" style of support.
If you have any questions or specific facility needs, please contact us directly for more information.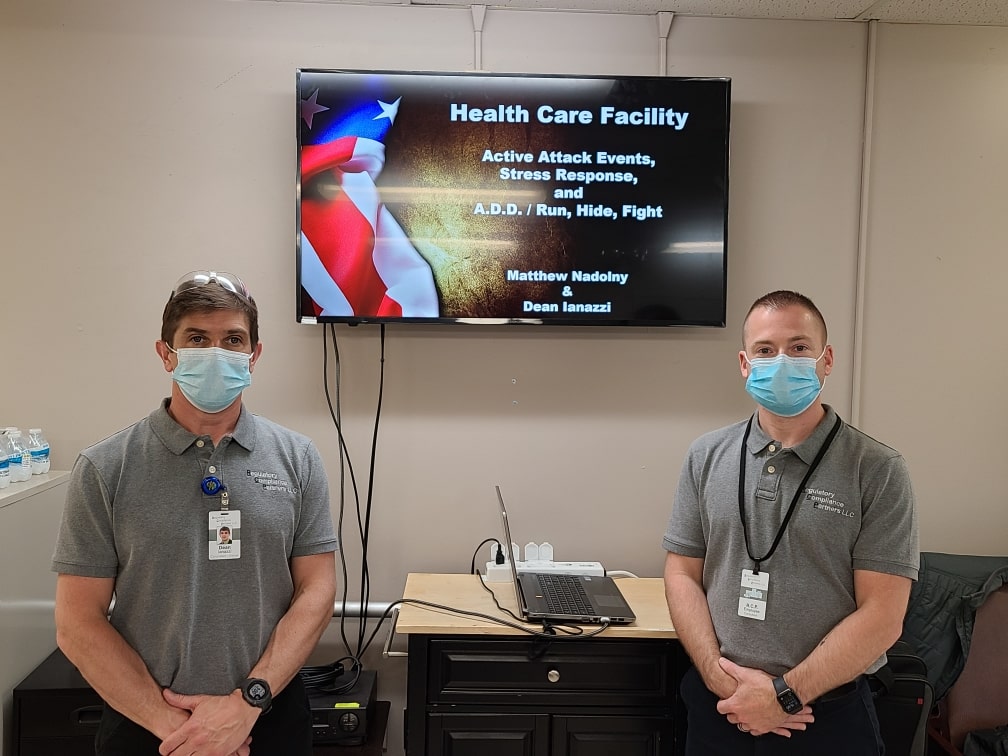 About Us
R.C.P. is here to help your facility identify, manage, and jointly resolve all levels of your Life Safety Compliance needs.
We assist healthcare facilities with providing a safe, compliant, and profitable environment for their patients and residents at a reasonable cost.
– Life Safety; Book Compliance; EOC & EM; Engineering processes; Additional nonclinical & clinical reviews.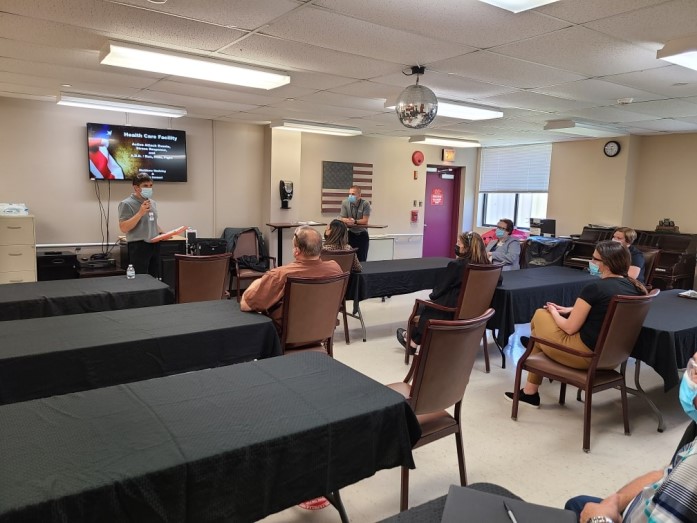 EMERGENCY PREPAREDNESS SERVICES
Active Shooter Trainings and Exercises:
R.C.P. partnered with Matt Nadonly, a local Police Sergeant and accredited Active Shooter Trainer, and successfully trained, drilled, and evaluated the staff actions of over 615 Hospital employees on being prepared for Active Shooter Scenarios.
R.C.P. creates greater awareness of workplace violence among hospitals and other health care facilities, and to provide the tools necessary for each facility to develop a plan that leads to a safer, more prepared environment.
Reviews
Clients Testimonials
We have had the privilege of partnering with Dean and the team at RCP, LLC for Life Safety, Regulatory, Emergency Preparedness, and other facility maintenance and engineering projects throughout or multifacility system of Skilled Nursing Facilities. We have found RCP to be knowledgeable about the most up to date LTC regulations and highly experienced. RCP provides the professional guidance and oversight that is very much appreciated and needed in this ever-changing industry. I would highly recommend Regulatory Compliance Partners, LCC.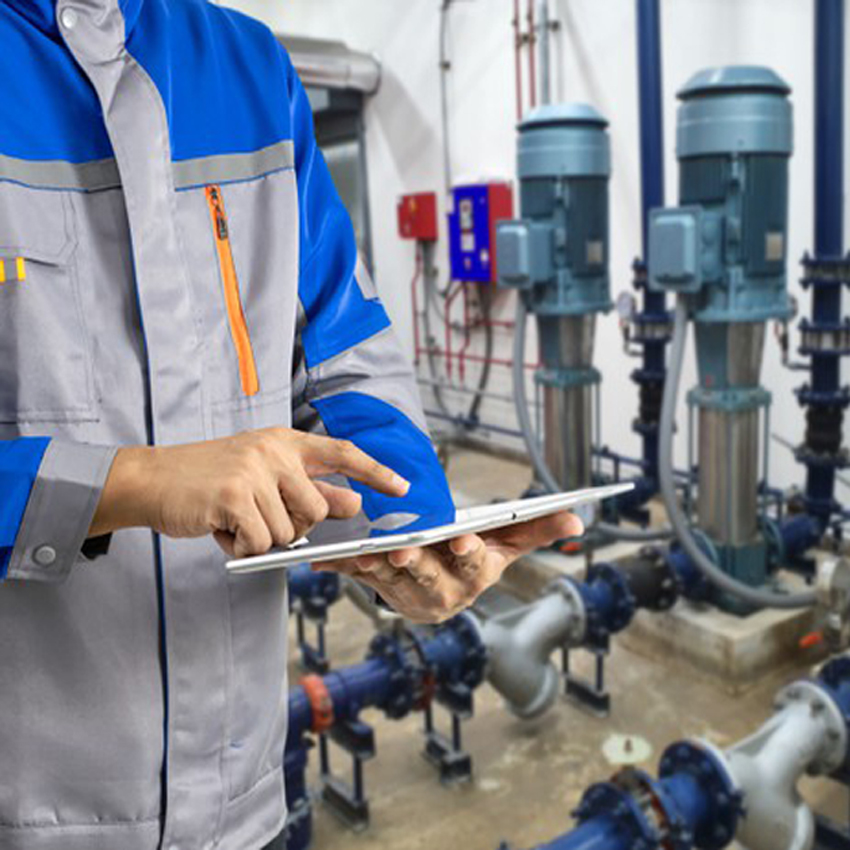 I have had the pleasure of knowing Dean for many years. Dean is a consummate professional who has superior knowledge and skills. Dean and his team at RCP bring a wealth of knowledge and resources to assist the facility's regulatory compliance program. They are very responsive and can trouble shoot the most difficult of issues. In this ever changing regulatory landscape, Dean and his RCP team bring great value to any facility. I highly recommend Dean and RCP.


News
Latest updates on Best Practices at Healthcare Facilities
You will find valuable information on healthcare facilities and  safety and compliance standards. Check all the latest updates. .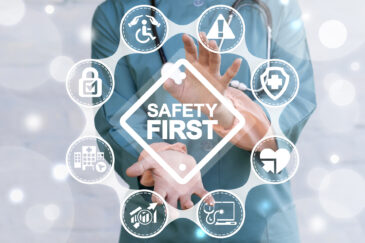 R.C.P. offers a wide range of compliance inspections. From Book Reviews to Fire Door and Penetration Inspections....