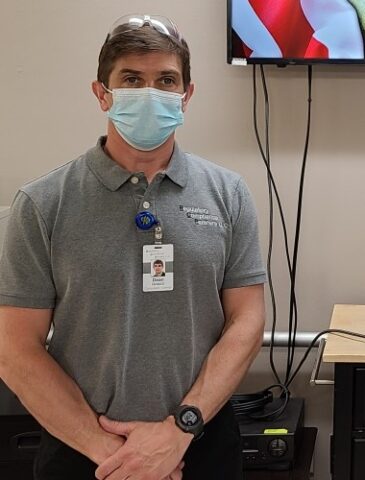 Dean Ianazzi
C.H.F.M & C.H.S.P.
⦁ Dean is a highly experienced leader in his profession and as a successful business owner. After graduating with his degree in Mechanical Engineering, Dean immediately started his career in the Healthcare industry. He quickly found his niche in Healthcare Life Safety and Emergency Response. Over the past 23 years, he's managed to continuously improve his knowledge of the Local, State, and Federal regulations. Dean has successfully earned his credentials as both a Certified Healthcare Facilities Manager, and as a Certified Healthcare Safety Professional, and is working towards becoming a Life Safety Engineer in the near future. This father of four has not only excelled in his career as a fire safety compliance officer, but also a great leader in his field. Dean is a graduate of the local Leadership Orange program for growing professionals in the region, and on his own time, gives back to his community through his partnerships with the local County and Red Cross Emergency Disaster Response Teams. Dean has certainly earned a great deal of respect from his colleagues for his success and the relationships that he has forged over the past two plus decades of service that he has provided to our local organizations. Currently, as owner and operator of Regulatory Compliance Partners LLC, Dean best utilizes his Life Safety and Emergency Response skills and experience to help ensure the safety of patients and residents in facilities throughout the area.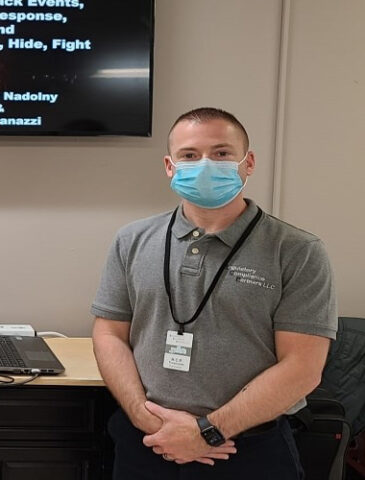 Matthew Nadolny
Active Shooter Trainer
Sergeant Matthew Nadolny started his career in the NYPD assigned to housing public service area (PSA) 7 in the South Bronx. For the past 15 years he has worked for the Town of Newburgh Police in Newburgh, NY. He is currently assigned as a liaison between the department and the Orange County District Attorney's office and the Town of Newburgh Justice Court responsible for the turn over of discoverable material for all arrests and investigations. He manages the training section, is a general topics instructor, a field training officer, and an FBI trained defensive tactics instructor. He is additionally certified to instruct the Civilian Response to Active Shooter Events (CRASE) training and has provided instruction to nursing homes, banks, and religious organizations.